About Us
Management
Sriram Chitlur

Sriram is a welcome change agent to begin with. And what follows him is a long list of professional and organizational capabilities that he has used to harness success, generate value to customers and profitability in business. In his 12 years of distinguished career he has worked with the best such as L&T, Hewlett Packard, Infosys, Satyam computers and brought out the best in himself and others who looked up to him.
He has taken up entrepreneurship to fulfill his dream of making companies globally competitive by helping them to introduce products faster, source products cheaper and to be customer focused. All these by building a new age IT services company by partnering with next generation innovative technology solution providers and delivering them through a business model and pricing that is hard to resist.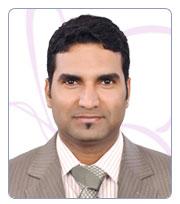 Prashanth H. G.
Chief Executive Officer

Prashanth exudes calmness and he is a strategic thinker. His vision to bridge the gap between industry requirement and skill availability in the technology space has enabled him to train and deploy over 4000 resources in leading global multinationals. He constantly works towards improving the delivery techniques and rapid scaling of resources to meet the industry requirements.
He is a Master in business administration with specialization in finance and plays a critical role of managing finance and administration in creating a high-impact organization.
He continues to focus on organizational skill development and operational efficiency and finance.